Best Certified Used Nissan Sedans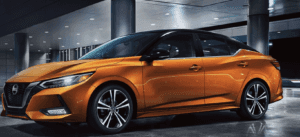 Are you on the automotive hunt for a certified used vehicle which is reliable and efficient while having a pristine track record? If so, please take a moment to consider one of our certified used Nissan sedans which are available at Rosen Nissan Milwaukee. Our inventory is full of vehicles of which are in excellent condition.
In order to get on this list, these vehicles are thoroughly inspected in a number of ways. These range from the most major aspects to ones that are so minor you may not have even thought about. The over 100 point inspection serves as reassurance for future used car buyers as they can search with some confidence knowing what every single vehicle had to go through to get to that point.
Nissan Sentra
The Nissan Sentra has two vital features to an enjoyable experience which includes bluetooth connectivity and also a keyless entry. These can allow you to immerse yourself in your own music or phone calls without the burden of handling wires. Keyless entry is a convenient way to enter your vehicle.
Nissan Altima
The Nissan Altima is headlined by Apple CarPlay integration. This dynamic system sets you up for an advanced overall driving experience. The simple sound of your own voice can set the stage to queue up phone calls and construct text messages to family and friends. You can also set up your next destination via multiple navigation apps on your front screen. The system also syncs with a number of popular music streaming platforms which allows you to escape from the radio.
Purchase A Certified Used Nissan Sedan In Milwaukee
Buying certified used gives you a sense of ease knowing you are investing in a more than stable vehicle. If you are interested in one of these sedans, please contact us at Rosen Nissan Milwaukee.