Which Nissan Gets The Best Gas Mileage?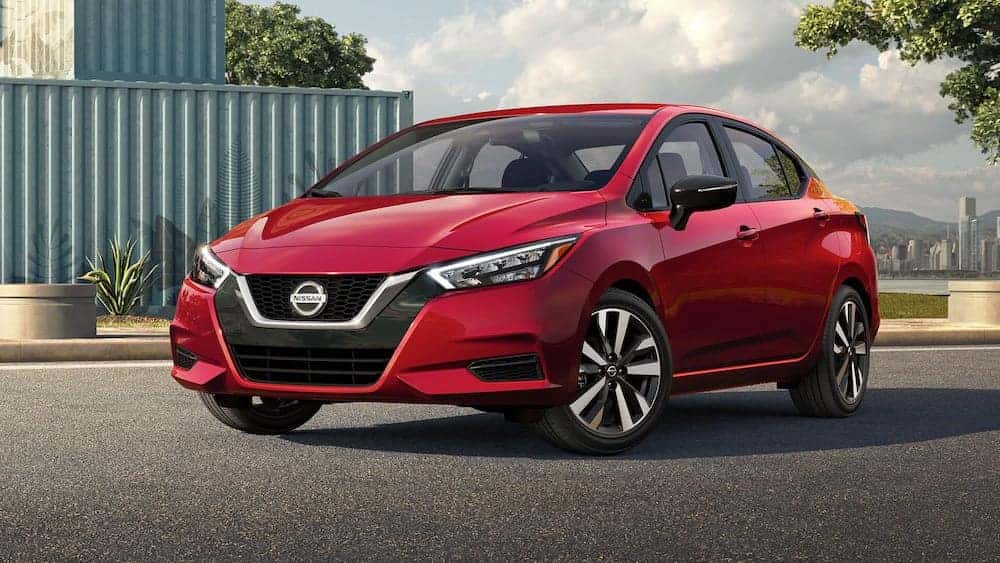 Which Nissan Gets The Best Gas Mileage?
If you're considering buying a 2022 Nissan you might be placing a higher priority on fuel efficiency than with past vehicle purchases. Many people today are looking to purchase fuel-efficient vehicles in order to be more budget friendly. Luckily when choosing Nissan you never have to sacrifice having a high-performance vehicle for fuel-efficiency. Allow us at Rosen Nissan Milwaukee to help you decide which of the latest fuel-efficient 2022 Nissan models is right for you.
2022 Nissan Versa
Drivers can choose between manual or a Continuously Variable Transmission to pair with the Versa's efficient engine, with up to 40 MPG on the highway. The 1.6-liter, 4-cylinder engine in the Nissan Versa allows drivers to experience both performance and efficiency. With variable valve timing that continuously adjusts the engine's output drivers will experience no-nonsense acceleration while still maintaining exceptional mileage.
2022 Nissan Sentra
With 39 highway MPG drivers can spend less time stopping for gas and more time getting where they need to go. The active grille shutters control airflow for different speeds so the Sentra gets optimal fuel economy at all times. The Sentra also features a customizable Eco Mode setting through an available 7-inch Advanced Drive-Assist Display.
2022 Nissan Altima
The 2022 Altima features front-wheel drive allowing drivers to get up to 32 MPG. The 2.5-liter, 4 cylinder direct injection gasoline engine adds even more fuel economy with up to 39 MPG on the highway. With the Altima's XTRONIC Continuously Variable Transmission featuring wide gear ratio coverage drivers can't go wrong with this fuel-efficient ride. Exhilaration is not forgotten with dynamic step shifting to stimulate traditional gear changes so you don't have to sacrifice excitement while on the road.
2022 Nissan Maxima
The Maxima is equipped with a 300-horsepower, 3.5-liter, V6 engine producing 30 highway MPG. The XTRONIC Continuously Variable Transmission makes for a smooth ride without having to compromise on fuel-efficiency. With four-door practicality and fuel-efficiency drivers can't go wrong when choosing the Maxima.
2022 Nissan LEAF
The all electric Nissan LEAF releases zero tailpipe emissions and unleashes the full power of its 100% electric drivetrain when you hit the accelerator. The floor-mounted battery pack creates a low center of gravity giving the driver a smooth ride. The LEAF gets its energy to drive from the large lithium-ion battery mounted along the floor of the car. Enjoy an EPA estimated range of 226 miles.
Shop Fuel-Efficient Nissan Vehicles at Rosen Nissan Milwaukee
When you decide which fuel-efficient Nissan model is right for you visit us at Rosen Nissan Milwaukee near Waukesha. Our friendly staff is here to help and secure financing for your new Nissan so you can take on the road ahead. Contact us today with questions or for more information on our fuel-efficient Nissan vehicles.