Does The 2020 Nissan Armada Have Apple CarPlay?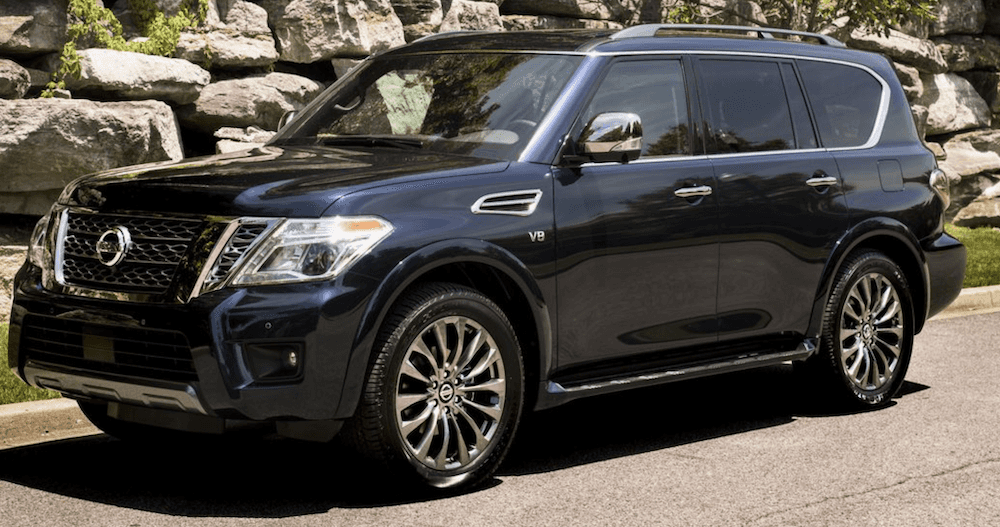 When picking a new Nissan, you want all the bells and whistles, especially Apple CarPlay to stream all your favorite contacts and music. Luckily, the 2020 Nissan Armada comes equipped with Apple CarPlay to keep the good times going no matter where you are.
Apple CarPlay allows you to stream your favorite music and podcasts anywhere and everywhere. You can also connect your contacts so you stay connected on any adventure you embark on. Allow us to break down how to use Apple CarPlay.
How To Connect Apple Carplay
You must have an iPhone 5 or newer device with iOS 7.1 or newer version to use Apple CarPlay on Nissan Armada. Before you begin, make sure CarPlay and Siri are enabled on your iPhone. Also, make sure that the "Press Home for Siri" option is enabled under "Siri & Search" in settings.
If you can't see CarPlay or Siri & Search under your iPhone settings, then go to Settings > Screen Time > Content & Privacy Restrictions > Allowed Apps, and make sure both CarPlay and Siri & Search are enabled.
CarPlay must be enabled in your Armada's infotainment system settings before you can use it. To enable CarPlay, select Settings, then Apps, then Apple CarPlay. Choose Always or Ask from the drop-down list next to Enable after USB Connection – choosing Never disables CarPlay and the USB port will then only be used for charging.
Shop The 2020 Nissan Armada In Milwaukee
For more information on the 2020 Nissan Armada, Apple CarPlay, or to learn how you can get behind the wheel of this powerful Nissan, contact us at Rosen Nissan Milwaukee today!