2023 Nissan Titan Towing Capacity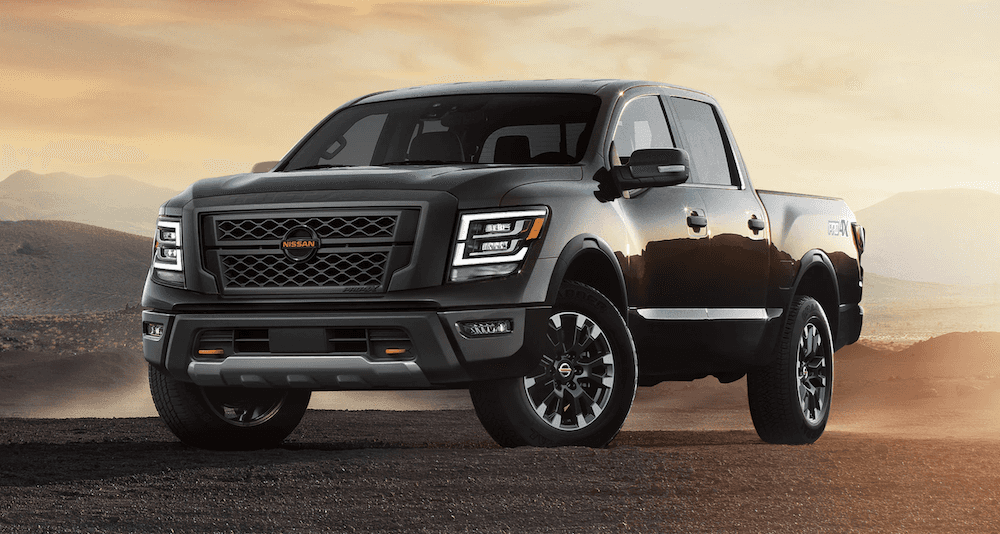 How Much Can The 2023 Nissan Titan Tow?
The 2023 Nissan Titan has a towing capacity of just over 9,300 lbs. This stunning number opens up a slew of possibilities going forward in regards to any jobs you may need to do along with the ability to tow boats, campers, and more on your next road trip. The 2023 Nissan Titan is the perfect vehicle for auto shoppers looking for a powerful pickup truck to get things done. Allow us at Rosen Nissan Milwaukee to breakdown all of the details of the 2023 Nissan Titan's towing capacity.
Nissan Titan Performance Highlights
Equipped with a Nissan Endurance® V8 engine offering up to 400 horsepower the 2023 Nissan Titan is a truck you can depend on. All Titan models feature a 9-speed automatic transmission with optimized gear ratios to improve acceleration, fuel efficiency, and provide smoother shifting.
If you're looking for some extra towing capacity the Titan XD might be perfect for you. With a 3-inch larger frame, heavy-duty brakes, and a max towing capacity of up to 11,033 lbs you'll be able to tow with ultimate confidence. Whether you're doing some heavy hauling around Milwaukee and Waukesha or hooking up the camper for your family vacation the 2023 Nissan Titan is perfect for the job.
Purchase A 2023 Nissan Titan In Milwaukee
If you're interested in purchasing a 2023 Nissan Titan after reading about all of its great towing capabilities visit us at Rosen Nissan Milwaukee conveniently located near Waukesha. Our expert staff is here to answer any questions you may have and get you started on financing so you can get behind the wheel of your new pick up truck in no time.
Looking to sell your old vehicle to make room for your new pickup truck? Be sure to ask about our option to value your trade so you can put the money from your old vehicle towards your new one. Contact us today for more information on purchasing a 2023 Nissan Titan, we can't wait to hear from you!